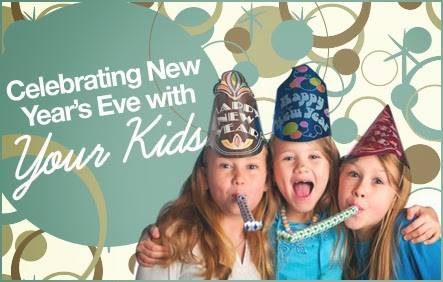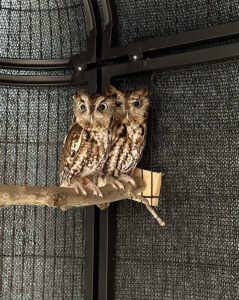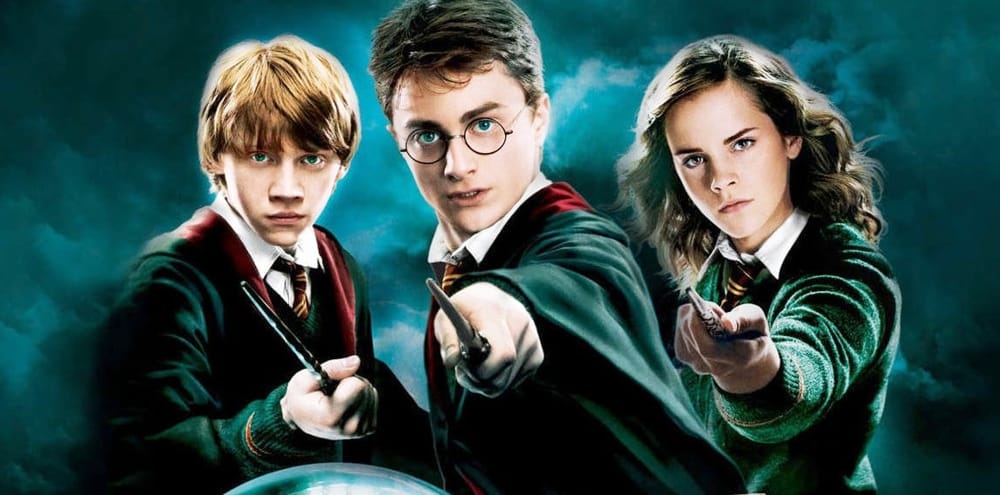 Dec 31st  New Year's Eve at NOON!  (11am-12:30 pm)  $25 adults and children (3 and up) 
We're having a New Year's at NOON!  Lots of little ones can't stay up until midnight... WE can't even stay up until midnight...), so Eco Adventures is speeding up the clock so your kids can celebrate New Year's Eve at Noon! Join Eco Adventures for an unforgettable time with SPACE ODYSSEY theme SHOW!   Meet some familiar Star Wars and Guardians of the Galaxy characters and props along with a few earthling creatures of our own.  Then countdown to noon and watch the "Ball" drop into our crocodile pond in grand style while we feed "Jefe" our croc!  AND PARTY with us as we will have a dance-off party, Light Saber craft/Space craft, green screen pictures, and of course...New Year's Eve Hats and party favors!!  It's countdown time to a New Year so blast off with us... Five, four, three…two...BLASTOFF!!!  
CHEERS TO A PEACEFUL AND HAPPY NEW YEAR!   
 Space is limited- Sign up now! * Green Screen pictures extra fee
Wizarding World Family Experience
January 2024 TBA    6:00-7:30PM   $35
Attention Witches, Wizards and Muggles: You are cordially invited to join Hogwarts School of Wizardry for an evening of fun! We will be bringing the world of Wizarding to Eco Adventures and transforming our rainforest into the Hogwarts Great Hall. Once accepted into the wizardry program, you will soon receive your very own invitation by "Owl mail".  Whether you arrive by broom, train, or flying car, you will be whisked away into the castle where you can get to know your fellow witches and wizards. There, your group will be sorted by none other than our talking sorting hat!  You will be entertained with a show of our menagerie of fantastical beasts, from "Scabbers" to alligators, to the grandest serpent of them all 14 foot python"!  It won't be complete without a friendly competition between houses of course. You can earn points for your house by answering trivia questions, wand dueling, or being a brave volunteer!  Then try some kid-friendly "Butterbeer"  after the show!
Before you leave, don't forget your Green Screen photo souvenir where you get to pose with one of our featured magical creatures with a wizarding background of your choice with your party. This magical night is open to both adults and children, and guests are welcome to come dressed for the occasion, but costumes are not required. Use of dark magic is not permitted for any reason.
There is limited seating in the Great Hall, so make your reservations NOW!
*Recommended for ages 5+
*Included: Owl invitation, interactive show, dessert and candy bar, green screen picture with a featured animal and unforgettable experience.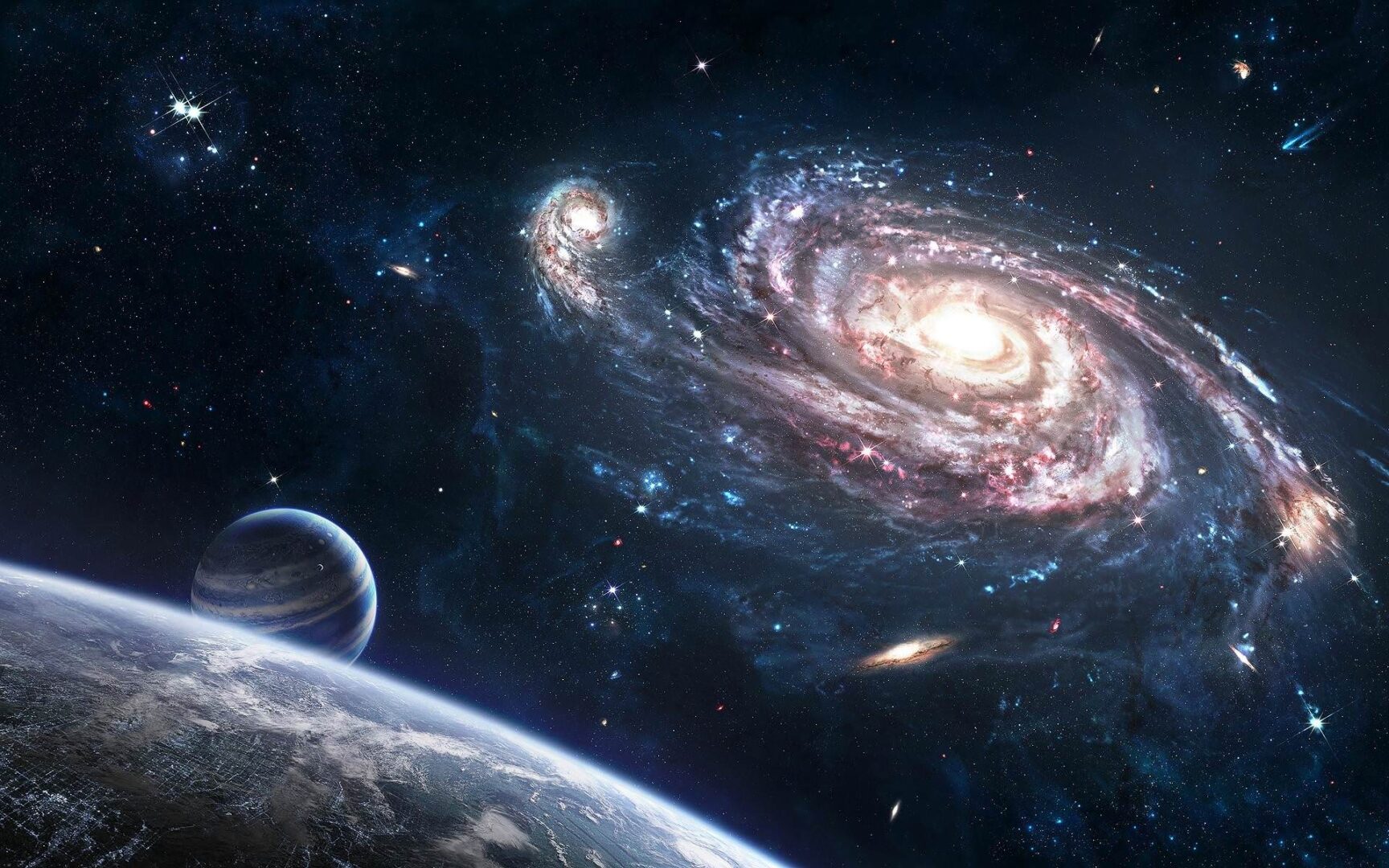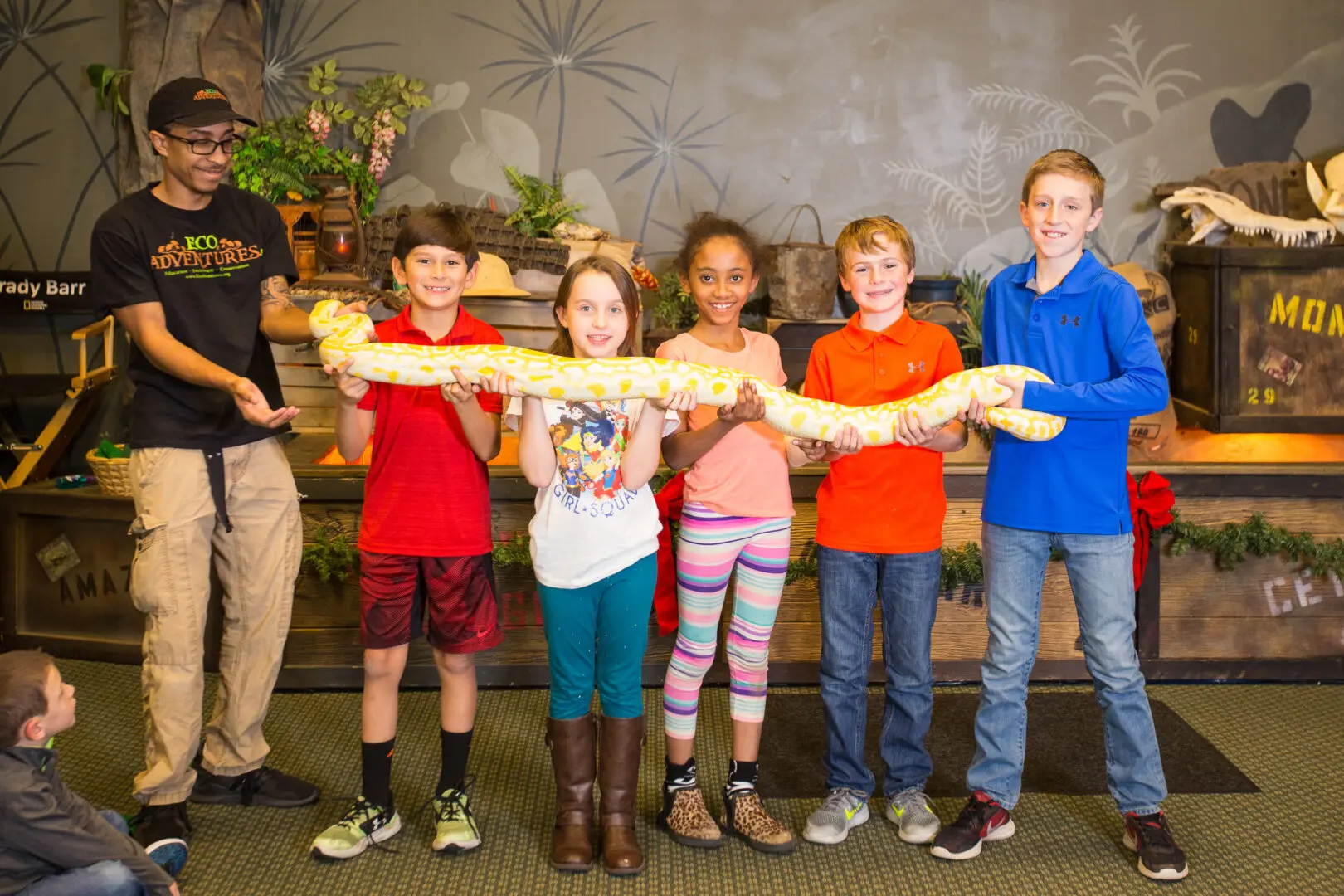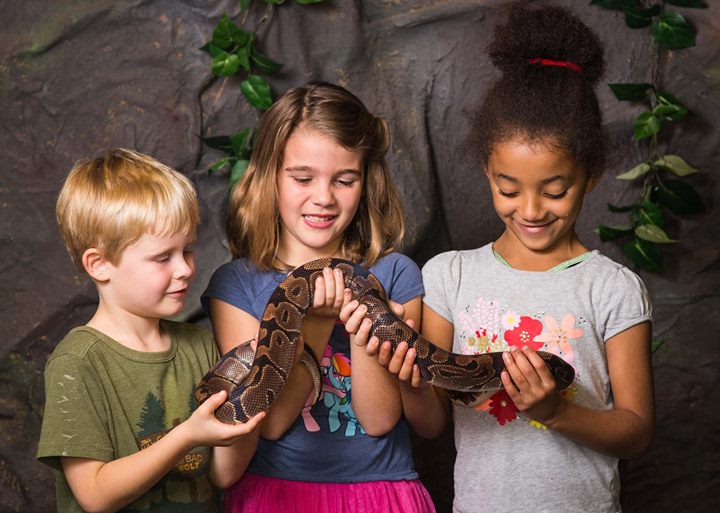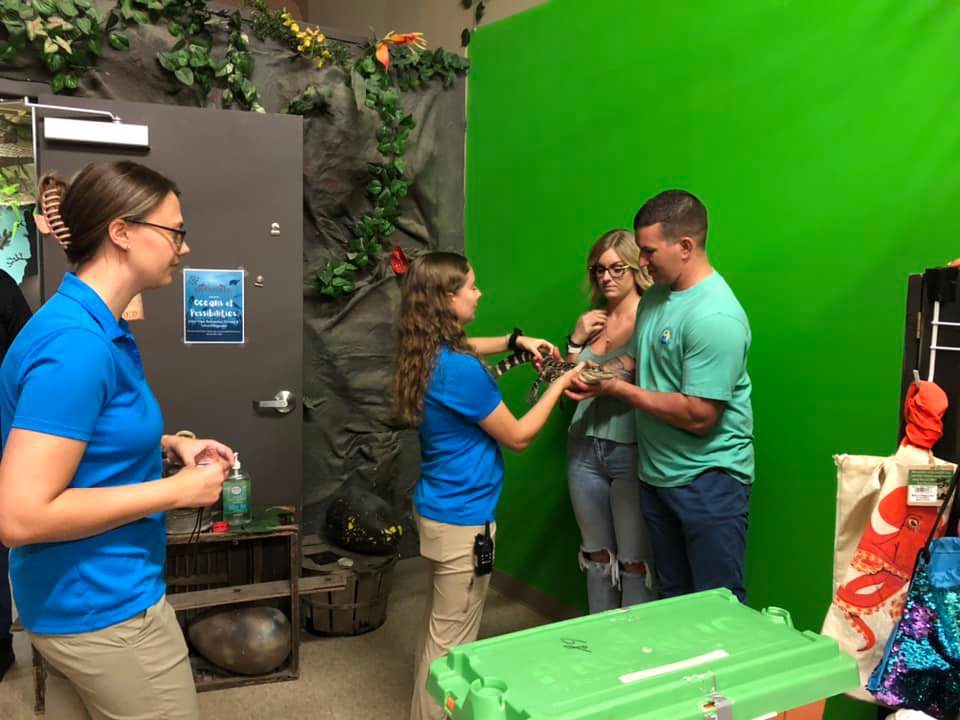 CREATURES OF THE NIGHT TBA
Are you a night owl? If so this family program is perfect for you!  See who's lurking in the dark? Howling at the moon? Soaring through the night? Slithering through the garden? It's nighttime in the jungle!  Encounter a "lighting and thunderstorm" and see the Northern Lights as our nocturnal party guests will head into the foggy darkness to meet some of our nocturnal creatures up close!   We will bring out our "Fear factor" challenge and meet some glowing scorpions, and creepy tarantulas, and maybe try edible bugs! Meet our new Screech owls and learn how they find their prey in the darkness, watch hedgehogs hunt for worms at night, and eyeshine for alligators!  Create an owl craft to take home. The sunset will be setting at Eco Adventures… with our Creatures of the night! 
*Green Screen is available after the program for $10 per picture.
*All indoor event  
Fee: $20 per person ages 3 and up