THANK YOU! So thrilled to announce that we were chosen in Best of Anne Arundel County-a WINNER in our "Best Interactive/Entertainment" category and a runner up (2nd place out of 4) in our "Best Summer Camp" category! 30,000 people voted!!  Also Best After School Program and Birthday Party Venue for Severna Park Voice
Fall CAMP REGISTRATION NOW OPEN!!!
___________________________________________________________________________________________________________________________
Thank you for your payment OR donation. Please email us as to what program the money is for ecoadventuresmd@gmail.com
Thanksgiving Camps register now  and Winter Camps (coming soon) 
New Year's Eve at NOON Family Event! SPACE ODYSSEY!   
Dec 31st 11am-12:30 pm
Jungle Express Public Programs/ Animal Apprentice Classes see public programs
HOMESCHOOL NEW CLASSES SESSION 2 REGISTRATION NOW OPEN!!! 
AFTER SCHOOL CARE "Eco explorers" OPEN NOW for REGISTRATION!- CONTACT US!! Picking up Benfield, Oakhill, Shipley's Choice, South Shore,  Severna Park Middle & Old Mill 
BOOK YOUR PRIVATE TOURS, SCHOOL FIELD TRIP OR OUTREACHES, SCOUT SLEEPOVERS!!
Other Programs: Private Feeding Frenzies tours,  Outreach Programs, Field Trips, Scouts, and more! Please go to our Facebook page for updates on new programs, behind the scenes videos and pictures.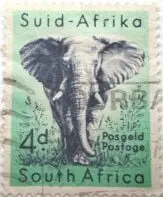 216 Najoles Road, Suite 600
Millersville, MD 21108
410-987-1300
9-5pm
Best way to reach us is via email: EcoAdventuresMD@gmail.com
For tax ID purposes: EIN # 80-0921094      
How can you help? Wish list, Animal Sponsorship, Gift Certificates
Food Items:
-Large or Medium Crickets, Waxworms, Superworms, Mealworms, Dubia Roaches
-Cricket Quencher, Fluker's -- calcium-fortified
-ZuPreem FruitBlend Flavor Pellets Bird Food for Large Birds
-F.M. Brown's Tropical Carnival Chunky Caribbean Spice Parrot/Macaw Food
-Large and Medium Bird Toys
-Mazuri Primate Monkey Chow/Biscuits
-Mazuri Small Crocodile Pellets -- NOT needed at this time
-Cat Food: Canned Pate and Meow Mix Dry -- NOT needed at this time
-Chicken, Beef (not ground), Chicken Gizzards, Frozen Fish
-Turtle Pellets -- NOT needed at this time
-Green Leaf, Escarole, Kale, Collard Greens, Turnip Greens, Mustard Greens, Dandelion Greens, Romaine
-Carrots, Yellow Squash, Zucchini, Bell Peppers, Pumpkin, Butternut/Spaghetti/Acorn Squashes
-Apples, Berries, Plums, Pears, Nectarines, Peaches
-Tropical Fruits: Bananas, Mangoes, Papaya, Kiwi
-Pangea Gecko Diet with insects -- NOT needed at this time
-Hedgehog Diet
Bedding:
-Aspen Shavings
-Eco Earth Coconut Fiber Substrate
-Carefresh Bedding, white
Other Supplies:
-Bath Towels
-Newspapers
-Paper Towels
-Disinfectant Spray or Wipes, Antibacterial Cleaner
-White Vinegar
-Clear Spray Bottles
-Any size clear plastic Critter Keeper bins with lids
-New Toothbrushes
-New Kitchen Sponges
-Reptile Heat Bulbs: 50w, 75w & 100w
-Reptile UVB Bulbs: 75w, 100w, 150w
-Gift Cards to PetSmart, PetCo, House of Tropicals, DBD Pet
Why sponsor an Eco Adventures animal ambassador? We take pride in providing high quality specialized care and enrichment to each of our amazing animals, many of which have been rescued or donated. Your contribution will go directly to the care of our animals and will enable us to take in more animals in need of a good home.
Call 410-987-1300 for more information. Thank you for your support!
$75
With your generous contribution, you will receive a certificate of sponsorship, photo of your animal and 4 passes to a program of your choice (Jungle Express, Open Play or Earth Day Celebration).
$150
With your generous contribution, you will receive a certificate of sponsorship, photo of your animal, 4 passes to a program of your choice (Jungle Express, Open Play or Earth Day Celebration), a green screen photo of you holding the animal you are sponsoring and a plush.
$200
With your generous contribution, you will receive a certificate of sponsorship, photo of your animal, 4 passes to a program of your choice (Jungle Express, Open Play or Earth Day Celebration), a green screen photo of you holding the animal you are sponsoring, plush, and a 30 minute interaction experience for 4 with your animal along with some other amazing animals from our collection.
Animals available for sponsorship include: "Luna" the kinkajou, "Hercules" the sulcata tortoise, "Harley" the blue and gold macaw, "Wall-e" the American alligator, and "Grilled Cheese" the albino dwarf Burmese Python.
Offer the gift of a SAFE unforgettable EXPERIENCE during this pandemic- We offer PRIVATE TOURS (Feeding Frenzies description under Programs During the Pandemic) just for your family. Get to interact, feed, and learn about their amazing stories and adaptations. Gift certificates can also be used for camps, Jungle Express, E-learning, virtual programs, Birthday parties... and more! So go ahead -give the gift of ANIMAL THERAPY, because after all...this year we all need it!
__________________________________________________________________________________________________
*Call us for any amount. We can ship for extra $6 Shipping and handling.   Gift certificate comes in a jewelry bag with a small toy animal and brochures.  Or regular mail in an envelope at no charge.
Expires one year and half from purchase.
** To order online- Make a payment on the payment/donation button on this page up top. Send us an email with the following information:
Recipient Name: Age:
Message:
Recipient Address:
Your Name: Phone:
*It will be shipped within 2 business days from receipt
Eco Adventures in Millersville adopts turtles saved from apparent international smuggling scheme
- By E.B. Furgurson III,
pfurgurson@capgaznews.com
Hatchling diamondback terrapins were rescued in Alaska by U.S. Fish and Wildlife Service agents
December 19, 2014 The chorus of children at Eco Adventures in Millersville let out a collective "Aawww" as the first of four tiny diamondback terrapins, a little larger than a quarter, was taken out of its shipping container after the long flight from Anchorage, Alaska.
The hatchling Maryland state reptiles were far from home when they were rescued from a would-be turtle smuggler hoping to sell them in the lucrative market in China, where turtles of all sorts are considered delicacies. They were among the scores of confiscated turtles cared for by an Anchorage museum.
The children in the after-school program at the year-old Eco Adventures prepared to welcome the new additions to facility's collection, which includes crocodiles, snakes and spiders. They fashioned a "Welcome Home Terrapins" banner and helped prepare a new home for them in an aquarium. They all huddled around as four of the children were selected to place the terrapins — oh, so carefully — in their new home, one by one.
"Let's call him Girdle," one boy said.
"Gurgle?" said another.
"Yes, Girdle," responded the first.
"Yertle the turtle," another child chimed in.
U.S. Fish and Wildlife Service agents found that the would-be smuggler had four different species of turtles hidden in snow boots and other places. They were confiscated, and most have been sent to new homes like Eco Adventures, an ecological education center off Interstate 97.
Now the four terrapins will be permanent residents. Since the quartet of Malaclemys terrapin were apparently hatched and grown for commercial purposes, "They can't be returned to the wild because we can't disturb the gene pool," said Dr. Brady Barr, a veteran National Geographic Society herpetologist and the host of several television productions centered on wildlife around the globe.
The species, which has several subspecies, is found in the wild in New England, down the Eastern Seaboard and around the Gulf of Mexico.
The terrapin is proposed for protection under the 40-year-old Convention on International Trade in Endangered Species of Wild Fauna and Flora, but is not currently listed as a species threatened with extinction.
Smuggling turtles and other species is potentially a violation of the Lacey Act or the Endangered Species Act. "It depends on the species," said Gavin Shire, a spokesman for the U.S. Fish and Wildlife Service.
Penalties for civil violations run up to $10,000 under Lacey and up to $25,000 under the Endangered Species Act. Criminal penalties can mean larger fines and up to five years in prison.
Shire said smuggling to China comes in waves but has been rising because of a shortage of turtles there, mostly due to poaching. The payoff can be hundreds of dollars a turtle.
"There is no end to the places where smugglers will conceal wildlife in an attempt to hide them from inspectors," Shire said. "They hide them in boots, socks, false bottoms of suitcases and boxes. Or in crates, labeled as other materials."
The species, which has several subspecies, is found in the wild in New England, down the Eastern Seaboard and around the Gulf of Mexico.
Recently a man was arrested in Detroit with 51 live turtles in his pants, taped to his legs and nether regions.
Shire would not give details of the case in Anchorage, saying the investigation is still underway. One matter being investigated, he said, is whether the smuggling attempt was organized crime or an individual act.
At Eco Adventures, Barr and his wife, Mei Len Sanchez-Barr, a marine biologist and native of Costa Rica, run a program that includes Scout sleepovers, after-school sessions, a summer camp experience, and daytime activities like Mommy and Me.
The company also takes all sorts of critters to schools, so that students can get to know them. The collection includes Gigantor, a 22-foot, 300-pound reticulated python, and Jefe, a Morelet's crocodile. There are also Burmese hedgehogs, an opossum and spiders.
"I am convinced, and research shows, that if children can see, touch and feel, they will retain more knowledge," Barr said. "That is what we are all about here."
Eco Adventures' 3,500-square-foot headquarters is at a small business park abutting the headwaters of the Severn River. "There are 1,500 acres back there for us to explore," Barr said. "The river is only a few feet wide, and running clear with trout and other species."
Eco Adventures is holding a terrapin-naming contest. Visiting members of the public are invited to submit names. Check the website at www.EcoAdventures.org for the best time to stop by.
Dr. Brady Barr interviewed by FOX 4 News Dallas-Fort Worth Chesapeake Family
- By Regina Verow
On National Geographic's "Dangerous Encounters with Dr. Brady Barr," world-renowned herpetologist and Anne Arundel County resident Brady Barr interacts with some of the planet's wildest creatures. Now kids can join Barr for some amazing wild animal experiences right in Millersville, MD.
At the new Eco Adventures founded by Barr's wife, Mei Len Sanchez-Barr, kids can hang out with a 20-foot, reticulated python, see scorpions up close, pet an American alligator and learn about environmental stewardship. Eco Adventures promotes positive interaction with the natural world while inspiring families to make a difference for the planet.
Tucked away in an unassuming building in a Millersville business park, Eco Adventures is a hands-on educational center that allows families to experience exotic and local animals up close and learn about conservation of natural habitats. It offers a wide range of interactive experiences from drop-in events and classes to after-school programming to birthday parties to training for teachers.
Sanchez-Barr founded the company several years ago and started offering classes and camps out of the Severna Park Community Center add Kinderfarm Park. The programs featured the live, exotic creatures she and Barr kept in the basement of their Anne Arundel County home. As the business grew, it became time to move the animals and the center's offerings into a bigger, permanent space. Last December, Eco Adventures opened its doors in Millersville.
The Barrs believe passionately that creative, positive and personal experiences with wildlife can inspire people to make a difference for the planet. Brady Barr is proof of that.
"I grew up in Indiana and was lucky to have dedicated educators and parents who championed an interactive classroom," he says. He credits the environmental field trips he took in school and interacting with animals such as rabbits and turtles in the classroom as fueling his interest in the field.
Known as the leading herpetologist in the world, Barr was the first person to capture and study all 23 species of crocodilians in the wild. He has also hosted over 100 wildlife documentaries for the National Geographic channel and appeared on such shows as Oprah, The Tonight Show with Jay Leno and The View. He's also a master storyteller and author. Now he has two elementary-aged children who are experiencing more interaction with animals than even he did growing up.
Hands-On Learning
Eco Adventures is part zoo, part classroom.

"It's very powerful to get up close and personal. It can change a child's life," Barr explains. He tells the story of one boy who asked how many toes a turtle had. Barr decided he had two options: answer the question quickly and move on, or give the boy a chance to find out for himself. After the pair climbed into the rainforest river enclosure, Barr securely held the large snapping turtle and the boy counted toes.
"He will never forget that experience," Barr says. "It's one thing to read about something or see a picture. It's another thing to line kids up and have them hold a 20-foot python."
For Barr, a lot of the energy behind Eco Adventures is about giving back and empowering kids.
"Kids can change the world," he says. Throughout his career, Barr has asked kids for help with challenges he has faced. He estimates that 20 to 30 of the ideas he has implemented in his field research were generated by kids.
Barr once told a group of children how difficult it was to study crocodiles in the wild because they won't let humans near them. One young boy suggested that a crocodile costume might allow Barr to get really close. Barr took that suggestion back to National Geographic and a custom croc costume was designed, allowing Barr to get closer to crocodiles in the wild.
Exploring Eco Adventures' offerings
Eco Adventures has three activity rooms, each with its own habitat theme.
The Underwater Cave Room is where arts and crafts and messy experiments take place. Murals adorn the walls and several aquariums feature local and exotic animals. The African Room is located upstairs and is mostly used for corporate events and photo opportunities. Visitors can have their picture taken with an exotic animal in front of a screen that makes it look like they are in the rainforest, on an African safari or even underwater.
The Rainforest Room, the largest of the three, is where much of the programming and animal encounters take place. The python, Gigantor, lives in this room (don't worry, he's well contained) and an enclosure mimics the edge of a riverside where a crocodile, an alligator or a large snapping turtle may be hanging out. The Rainforest Room hosts everything from toddler drop-in classes to after-school programs to evening family lectures.
Eco Adventures offers an array of educational experience including drop-in days, Friday night drop-off programs, Rainforest yoga classes, family fun nights, sleep overs in the Rainforest, guest speakers, field trips, camps and school outreach. A Therapeutic Explorers program pairs a certified special education teacher and children with special needs. Teacher training sessions are held twice a month to encourage teachers to add more conservation concepts into the classroom. And soon, Eco Adventures hopes to offer family ecotourism trips to places such as the Florida Keys and Costa Rica.
Eco Adventures Brings Exotic Creatures To Anne Arundel County
- By Brian Lancione
February 5, 2014 Eco Adventures owner Mei Len Sanchez-Barr, who was joined by co-owners Dr. Brady Barr and Melissa Van Gieson and a group of well-wishers, cut the ribbon on January 23 to officially open their new facility located at 216 Najoles Road, Suite 600 in Millersville. Co-owner Dr. Eric Van Gieson was not present for the event.
How to train your bearded dragon, and other reptile care tips from Anne Arundel enthusiasts
http://www.capitalgazette.com/lifestyles/capital-style/ac-mg-cs-exotic-pets-0505-story.html
How to train your bearded dragon, and other reptile care tips from Anne Arundel enthusiasts
When Dick Manson was growing up in Baltimore, his son Barry says, he draped his pet snake around his neck as he walked to and from school to keep bullies away. Dick, a bodybuilder crowned Mr. Maryland in 1951, went on to amass a collection of reptiles so large that he donated the animals to the Maryland Zoo's Reptile House when he left for college.
The Reptile House closed in 2004, and Dick Manson died in 2015. But his legacy lives on in the form of Arnold, a now-35-year-old monkey tail skink named after the bodybuilding movie star Schwarzenegger. Arnold resides in a tank-like cage in Barry Manson's living room.
The rest of Manson's nine reptiles live in a 10-by-6-foot greenhouse he and his wife, Laura, built onto their Severna Park home. When the couple is out, they monitor a video feed and thermostat from their smartphones. A three-ton natural gas air and heating unit is attached and backed up by a generator so the animals stay in a humid 80-degree climate if the home loses power.
The Mansons would be the first to tell you that just because you follow Instagram-famous pets like Super Pringle the bearded dragon, it doesn't mean you're ready to own one. Reptiles can live for decades, grow to colossal sizes and require complex diets.
Scaly-animal enthusiasts in Anne Arundel are up to the challenge, turning their homes into habitats to keep their reptilian friends happy.
Glen Burnie's House of Tropicals has been helping with that task for more than 50 years.
The first thing new owners need to do for their pets is prepare their environment and be ready to spend money, employee Kevin Farrell says.
Reptiles can live for decades, but Farrell says if owners don't get the right equipment for their animal's environment it won't make it past 6 months.
"How long they live has to do with what kind of care they get," he says.
"When it comes to an animal, you're taking on the obligation of caring for that creature. Their life is in your hands, so it behooves someone to understand what they're taking on."
Reptiles need full-spectrum lighting so they get the benefits of the sun indoors. Without it, they're prone to bone diseases and can be calcium- and Vitamin A-depleted. Owners should be prepared to buy equipment like a basking light, heater, UVB lights and a container big enough for their animal's full growth.
"The usual thing I hear is 'I plan to get a bigger tank,'" Farrell says. "It's a good thing we don't sell elephants because they'll intend to get a bigger house or a bigger yard. They intend to get something bigger and it doesn't happen, then the animal suffers."
Not all reptiles require the same environment. Leopard geckos are easier and less expensive to take care of than the average reptile, Farrell says, because they usually start at about five to six inches and will only grow to about eight to 10 inches long. They eat crickets and some worms and usually live for about 10 years. The bearded dragon, on the other hand, is a much larger animal that requires a higher temperature in its habitat and can grow twice as long. It also needs greens incorporated into its diet.
"Just giving it crickets when it needs veggies is like feeding a child hamburgers and no salad," Farrell says.
The Mansons believe in keeping reptiles in an equal or better environment to what they would have in the wild. Since they'll have no predators, pet owners give reptiles the opportunity to enjoy their lives instead of fearing for them, Barry Manson says.
"There's a difference between having a habitat and just keeping an animal," Laura Manson says.
"It should be able to at least enjoy its surroundings rather than putting it in a cage," Barry Manson says. "It doesn't have to be an expensive investment. You can have just a tank and a light."
The Mansons' reptile room is home to 4-year-old Aldabra tortoises Rocket and Seashell, rescued gopher tortoises Marco and Sanibel (ages unknown), 4-year-old brown Bernese mountain tortoises Blueberry and Pancake (named for her deformed shell) and 2-year-old monkey tail skinks Ricky and Lucy.
The Masons use an app called tortoise table, which allows them to take pictures of the plants that fill the greenhouse and make sure they're safe for the tortoises to eat.
For those looking to get their first reptile, the Mansons recommend doing as much research as possible. Know what kind of food the animal you want eats and if you're willing to feed it that; not everyone can handle feeding their first pet live mice or cockroaches.
Knowing where your animal comes from is also important. The Mansons warn that imported animals often come from poachers, so one that is bred in the United States is preferable.
"Educate yourself before you go to a reptile show and say, 'That frog looks cute, I'm going to take him home,'" Barry Manson says.
Eco Adventures in Millersville offers a class every Thursday from 5 to 6 p.m. for adults and children alike to learn about exotic pet ownership.
Executive Director Mei Len Sanchez-Barr opened the education and conservation center five years ago with her husband, Brady Barr, herpetologist and host of Nat Geo WILD's "Dangerous Encounters."
The children in her after-school program learn daily chores for taking care of exotic animals, like feeding, training and sanitation. One child's job is always to dispense hand sanitizer after they take turns touching an animal.
They take turns feeding animals like Max, a 50-pound sulcata tortoise, and take him for walks in the Severn Run Natural Environment Area — not unlike a dog. Unlike a dog, Max will grow up to 200 pounds and live to about 100 years old. Each day, he eats two heads of lettuce with a side of hay, plus two whole fruits and two vegetables.
As with many of the animals at Eco Adventures, Sanchez-Barr rescued him after he was given up by his owners.
She says she gets at least one call a week from people who want to give up their turtles, bearded dragons and snakes.
"People don't want to take care of them," she said.
She's educating the next generation of reptile-lovers so the animals they own can live full and happy lives.