Feeding Frenzies- MOST POPULAR!!
At Eco Adventures:
Bring your whole family in for a special Feeding Frenzy Tour! Email or call to book a time.
____________________________________________________________________________________
Sign up for a private and safe one-hour "behind the scenes" tour of Eco Adventures where you can feed and interact with some of our most beloved animals.   Learn and meet some of our rescued animal's stories. Discover what it takes to be an Animal Keeper or a Trainer and care for over 100 animals at Eco Adventures.
It's a Feeding Frenzy out here - as YOU experience the thrill of feeding some animals: Can be training a gator or a croc, or even a dragon!
AND/OR give some enrichment by offering some animals their of their favorite "toys", foods, running ball, or even some cuddle time with our hedgehog, rat, or opossum or 35 lb tortoise- Hercules! Meet and interact with the favorites like snakes, lizards, and gators!
Price:  This is a one of a kind opportunity for you to experience Eco Adventures in a more private setting with just your family/friends, led by one of our animal care specialists.  $50 per person, with 3 person minimum or $150 min. For over 8 people or more, it is $45 per person. If you would like a green screen souvenir with a animal, $10 per photo.
*Perfect for small parties, celebrations, or family gatherings!
Email us to book an appointment at ecoadventuresmd@gmail.com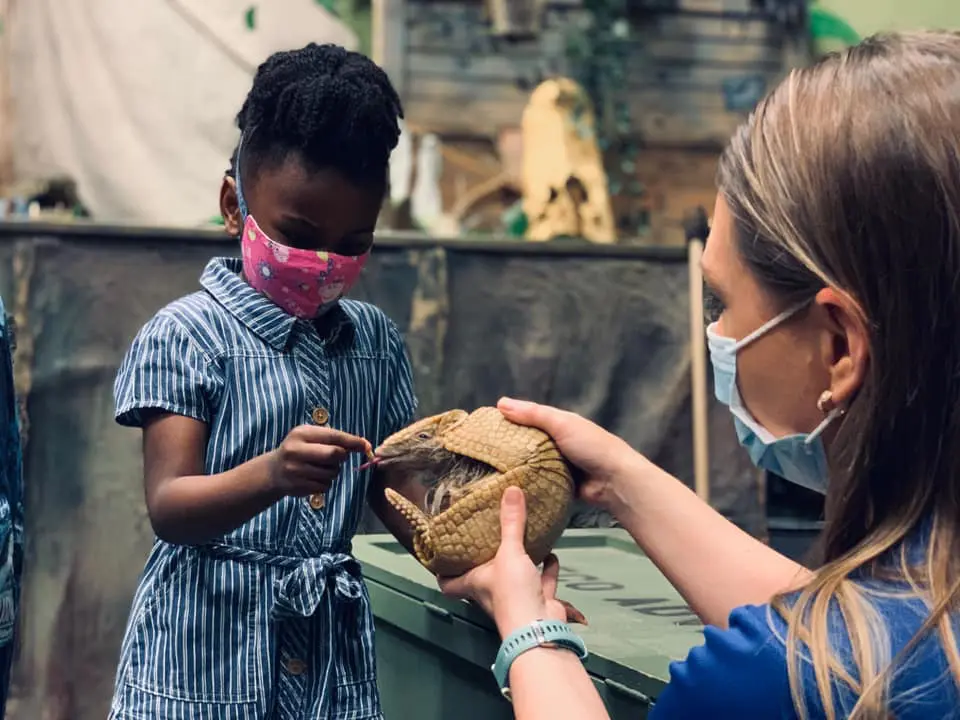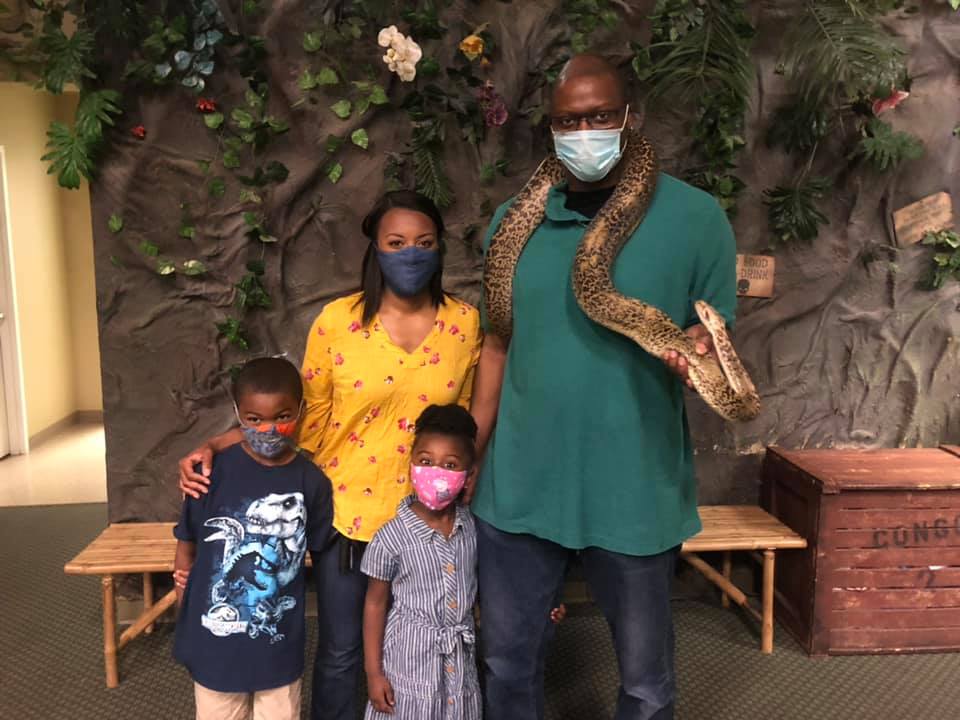 What is a Jungle Express?? Join us at Eco Adventures for a live animal presentation for the whole family! Visitors will meet, touch, and learn about some of our most loved animal ambassadors.
Public Fee: $15 per person (children under 2 are free)
*Must have a minimum of 8 paid participants for the program to run.
*Due to space limitations, we can ONLY accept free passes if we have space available. Thank you for your understanding. Call to RSVP with free passes.
___________________________________________________________________________________
May 28th Salute to our Veterans and Military Families!   1-2pm Meet animals from the Americas
Veterans are free. Military families 1/2 price with military ID. Email to RSVP for the discount ecoadventuresmd@gmail.com
Space is limited! Register online!!
_______________________________________________________________________________________
If you don't see a date you would like, call us to book other dates: Every Saturday and Sunday based on availability and must have a minimum of 8 paid participants for it to run.
Prepayment and Pre-registrations are required!!
We update every 2 weeks for future dates ...check back.
COVID SAFETY: Families will be seated together. Masks are optional.   This policy may change. Please sign a waiver We have a HEPA air filter with UVB light and extra ventilation. Social Distancing will be practiced.
To register, please use the "register here' button at the top of this page.
For questions, please email ecoadventuresmd@gmail.com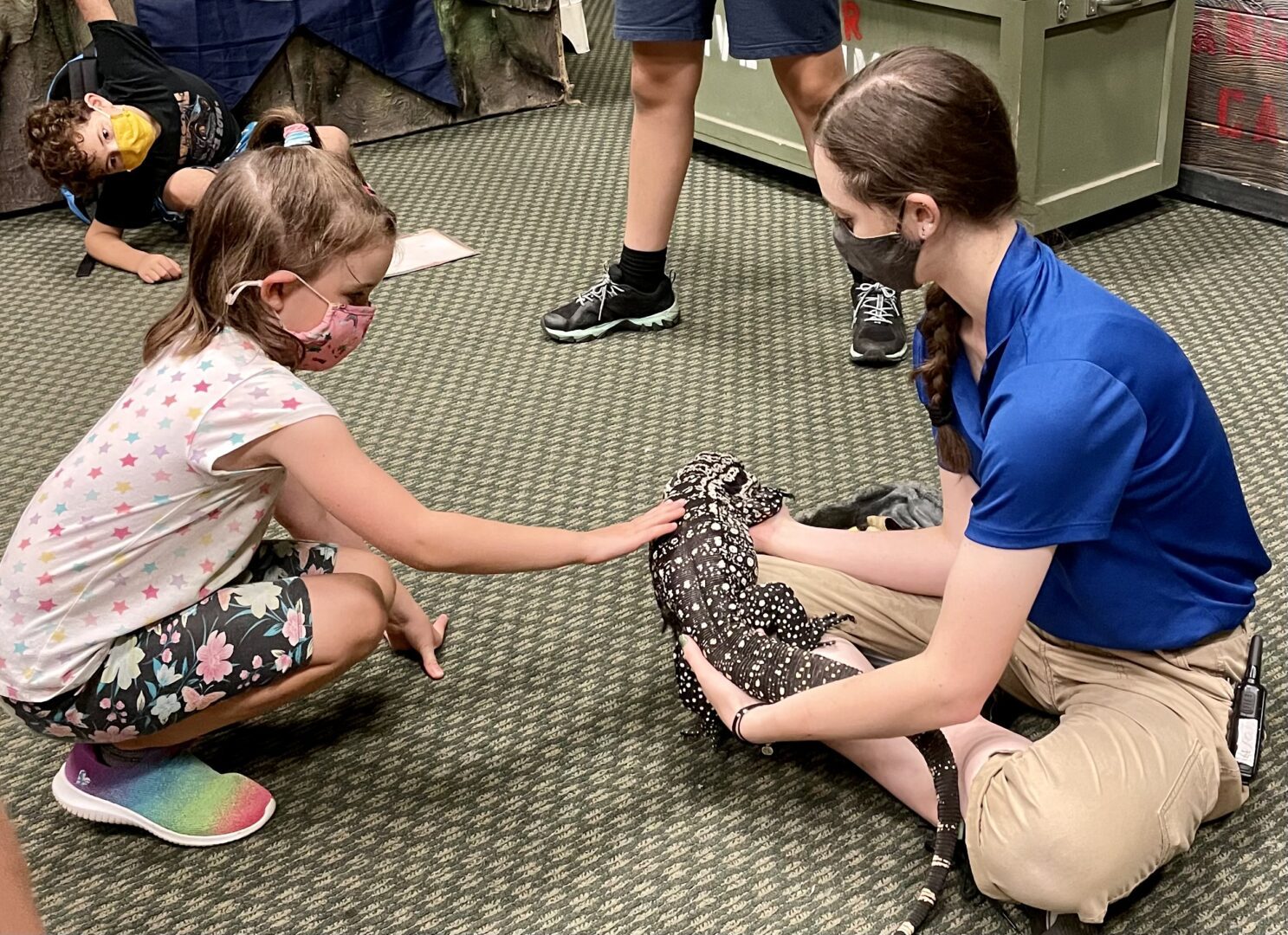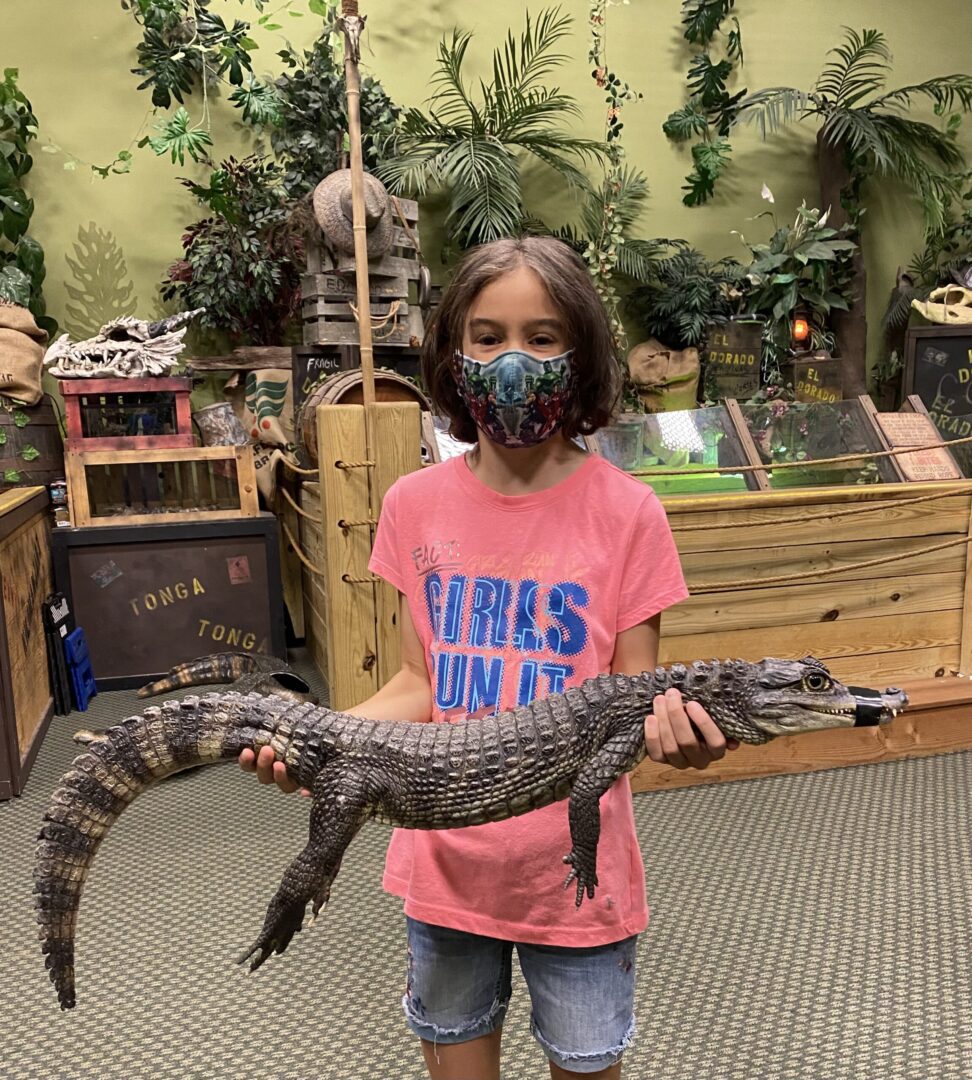 CHECK BACK FOR MORE JUNGLE PLAYS
Must meet min # for this to run
*recommended for ages 7 and under
OR book your own group:
What to do in a pandemic- ??? Come MONKEY Around in our Jungle and book a 1 hour PLAY session with our animals. Perfect for private playgroup "social bubbles" and families with kids ages 7 and under. ! Visitors will meet, touch, and PLAY with some of our most loved animal ambassadors for 30 mins, then kids can get the wiggles out and PLAY organized games with the instructor while parents socialize. Can't go wrong here-kids can get exercise, socialize, play with animals all in a SAFE environment while parents take a breather-  Go ahead sign up...you all deserve a break!
Fee: $150 for up to 10 people (not counting children under 2)
*inquire if there are more people in your group/space is limited   * Receive a Discount for 3 or more bookings for your group
*Available Mondays 9-10am or after 1pm, Tues 9am-4pm, and weekends 10-11am or by appointment based on schedule
To register: email ecoadventuresmd@gmail.com with 2 preferred dates and times, number of adults/children and ages of children., phone #.
*COVID SAFETY: Masks (ages 2+), prescreening/waiver, social distancing, and temp checks are required. Have HEPA UVB filters and extra ventilation. We sanitize before and after each program.
______________________________________________________________________________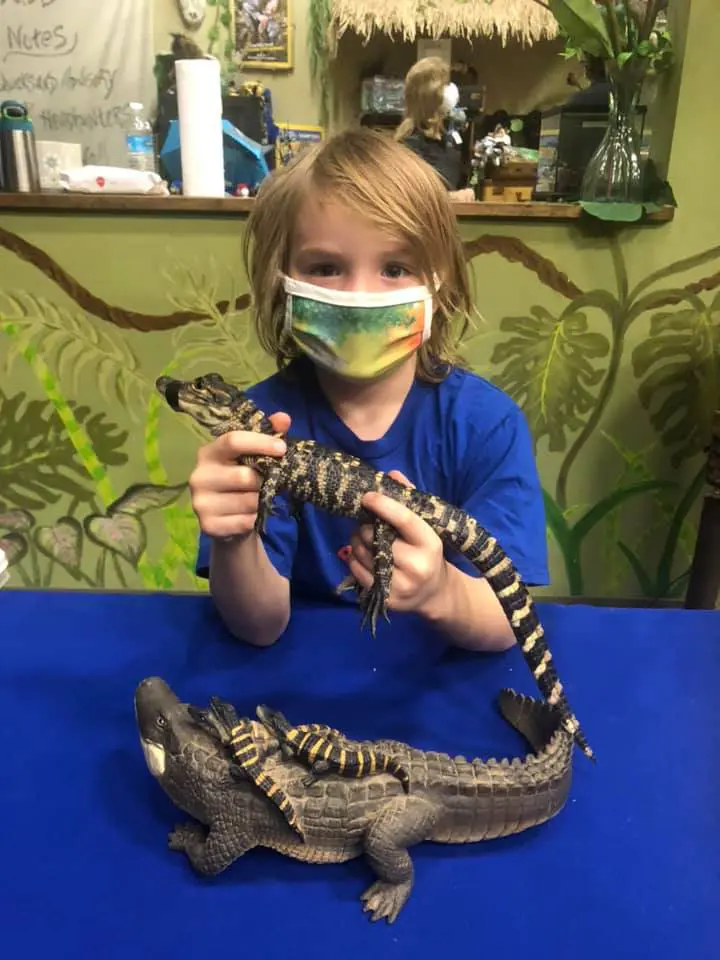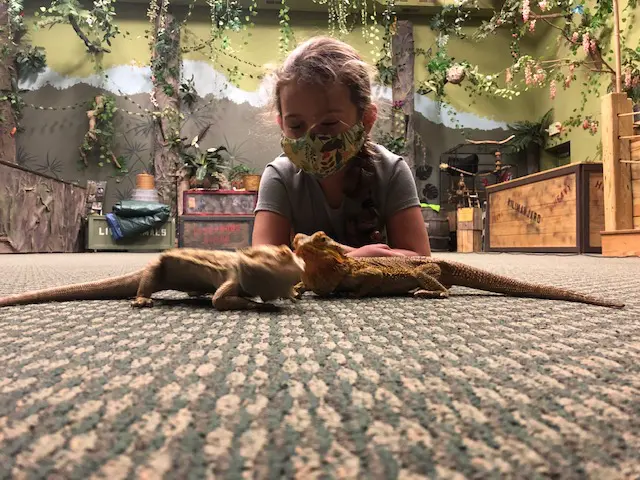 April 3rd 3:30-5pm $25 per person (under 2 years free)
Bring a basket and hop on into Eco Adventures for a fun afternoon full of eggs, animals, and fun Easter egg activities. Start off with meeting some cute and cuddly animals. Then we will root for our favorite turtle with turtle races, fossil dig, and end with our egg hunt.
Green Screen pictures with different Easter/Spring Backgrounds and holding animal available for $10 per picture
*Outdoor event- weather permitting rain date: April 24th 3:30-5pm *No refunds
Space is limited sign up online!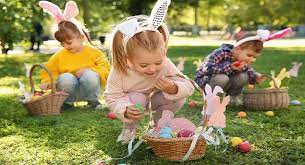 Earth Day Extravaganza 2022
11-12:30 am
Join us for a small celebration this year and celebrate our Theme "Oceans of Possibilities" with a fun and interactive live animal presentation of Creatures of the Deep. Then visit different stations of fun crafts, plant a tree, fossil dig guest orgs and more!
Registrations, fees and more details coming soon! Proceeds will benefit an ocean organization of your choice!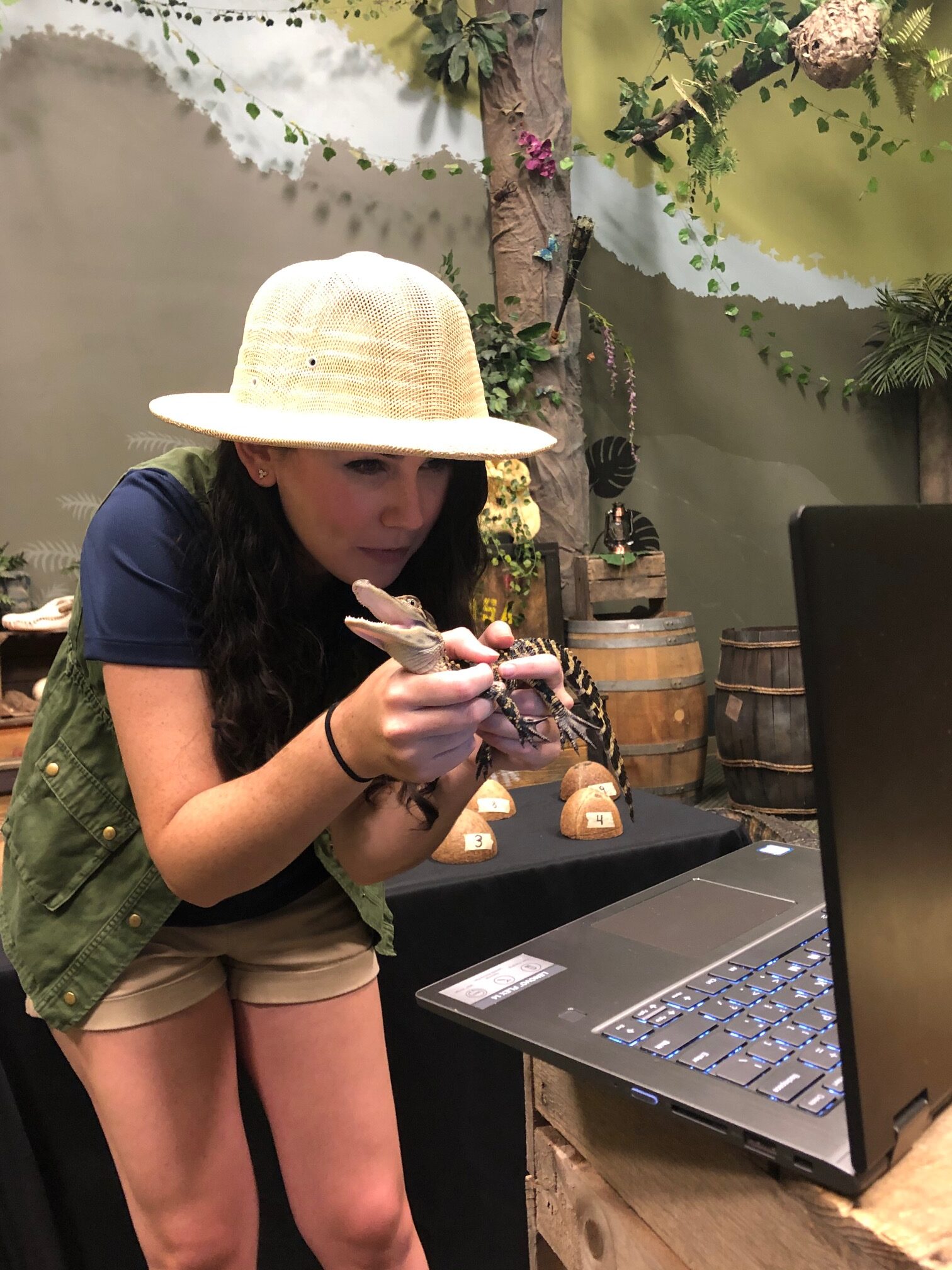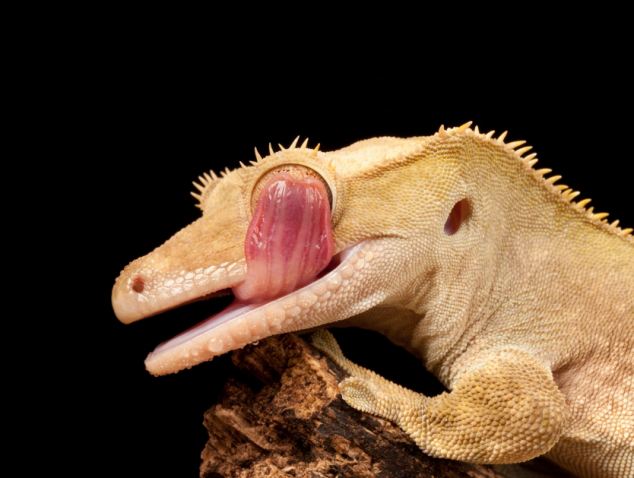 More to come soon! Check back!