Testimonials
"THANK YOU for a fabulous party today. My daughter said it's best party she's ever had and my son adored playing with the animals. He loved it. Kelsey, Genia and Cassidy were fantastic, keeping the kids happy, entertained and giving them great information." -Lisa B.
*Winner of Best Party/Special Occasion Venue & Finalist for Best Children's Party Venue from the Severna Park Voice*
Where else can you hear an alligators call, feel the smoothness of a snake, put a tarantula on your belly,
or even eat a worm?
Experience all of this and more! Let us take care of all the planning and make it as stress free for you as possible. With all of our options we can make it as simple or elaborate as you want, with many themes and packages to choose from. Come explore our simulated rain forest room, or even take a plunge and dive into our Underwater discovery room at Eco Adventures!
Two hour themed parties start at $495 and include:
Two hour party includes: one hour for an interactive animal presentation and last hour for green screen photos, and party food.
Up to 17 guests (birthday child is free). After 17 guests, $20 each additional child. $10 for birthday child's siblings (if over 17 guest count). There is an additional charge of $50 if total guest count (including adults) exceeds over 40 people.
Themed decor for your party (This does not include table linens or place settings. These are available for a $30 fee for up to 18 settings, additional guests are $1.50 per setting)
One Animal Specialist and a Birthday Hostess
Printed Green Screen photo souvenir
One free Open Play/Jungle Express pass for each participant
A souvenir necklace for the birthday child
$5 gift certificate to Franklin's Toys for birthday child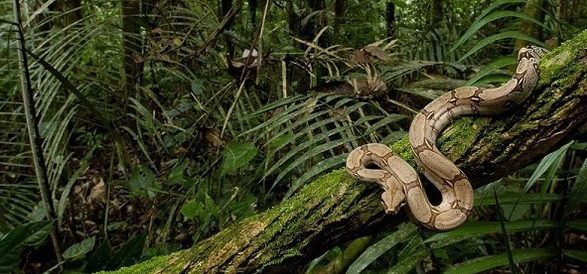 *New* Temple of Treasures Party
Are you up for a challenge? Do you dare to enter the mysterious Ancient Rainforest? Channel your inner Indiana Jones as you set out on the adventure of a lifetime with us!
Our expedition guide has found a lost diary that they think will lead them to a wondrous treasure for everyone to share, but this adventure is too big to go on alone, and we will need some brave assistants to help us along the way! From hunting for clues and solving puzzles, to training animals and facing our fear factor challenge, this will be no simple feat. Our simulated rainforest is filled with many treasures to explore, as long as you keep an eye out for our crocodile pond and exploding volcano! After we work as a team to trek through the jungle and slither around our snakes, we will travel anywhere you would like in the world to take a magical green screen photo with a new animal friend. It's a jungle out there, so get ready for this thrilling, heart pumping adventure that you and your explorer friends will never forget!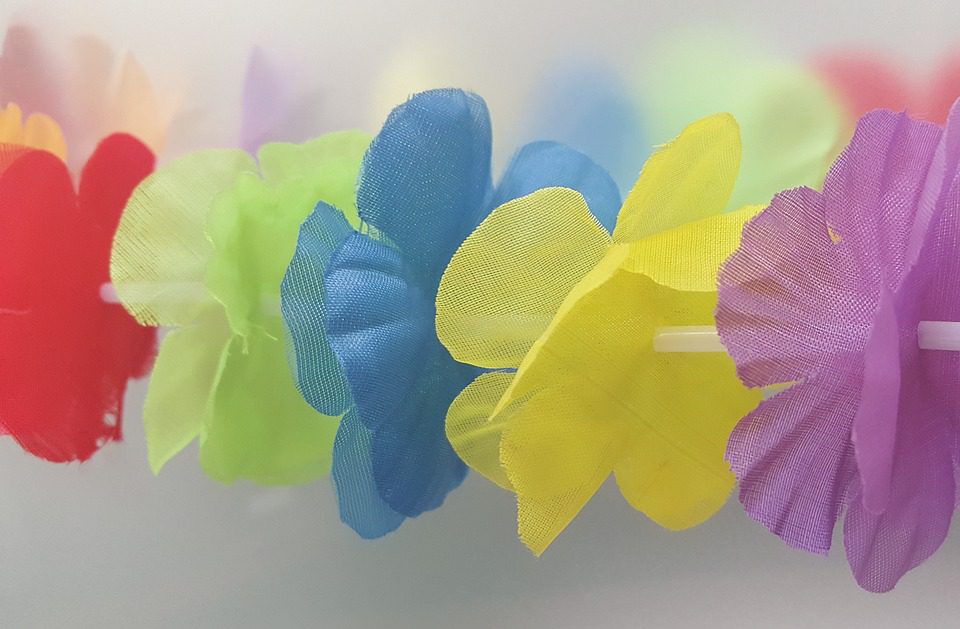 Come spend your next birthday in our tropical island oasis! You and your guests will get your own Hawaiian flower leis as soon as you walk through the door so that you are ready for this festive Luau celebration!
Venture into our tropical rain forest room, where we will get the party started by learning a Hawaiian Hula dance with traditional instruments. Meet live, tropical animals and test your skills with a game of limbo! The party doesn't end here--next you will "swim" into our underwater discovery room for a tropical "birthday feast" (don't worry- no pigs in this party), while guests take an island green screen photo with one of their new animal friends. This tropical island Luau is sure to be a an unforgettable celebration!

It's the biggest, most humongous, colossal celebration ever offered in our Jurassic Jungle!
This is a party 65 million years in the making, in the most extreme dinosaur themed blowout imaginable. Participants will be sporting their safari hats or dinosaur tails, because they are going on an adventure back into time! Once briefed on the Jurassic Mission, we will go back to a mystical, Jurassic world as we experience the fog shrouded rainforest, where we will search for prehistoric animals and real live fossils. There will be plenty of adventure on hand as we see and touch live animals from the dinosaur era, experience a "dino dig" and look for a fossil to take home, and take a green screen photo with a T-Rex! Yikes! Sign up now to go back in time and release your inner dinosaur!

Pirates & Mermaids: Island Adventure Party
Ahoy 'ye pirates and mermaids! Join the Captain and thy pirate crew on an exciting quest to find thy stolen pirate treasure!
First, you must pass the tests of bravery and use teamwork to unscramble riddles and clues in order to earn your share of the treasure. Are 'ye fast enough to conquer thy pirate obstacle course? Are 'ye brave enough to swallow a worm during "Fear Factor"? OR would you rather touch a slithery snake or walk the plank?!? Test 'ye teamwork skills as 'ye and thy mateys work together to wrestle alligators and encounter live island animals. After you divvy up your treasure, take a green screen photo with your new animal friend! Join us for the ultimate adventure party 'ye will never forget!

Your plane has gone down in the depths of the Malaysian rainforest. You are over a thousand miles from civilization. Other than the supplies in your backpack, you are without food and water. It is hot, humid and dangerous animals are lurking in every corner. Other explorers have gone before you in this mystic rainforest but only ONE has ever escaped ALIVE. He told of a gigantic snake that swallowed his fellow adventurers alive. This Gigantic snake can swim, climb and camouflage and still roams the very jungle you find yourself in. Furthermore, you are surrounded by venomous spiders, croc infested waters and poison dart frogs AND an exploding VOLCANO! Using only the items in your backpack and clues left by past explorers, can you escape the jungle before the volcano erupts?...or the snake finds you!!?? Find the walkie talkie to signal for help...or will you get out ALIVE???
Party Price is $210. Recommended for ages 10 and over. Includes live animal interactions. Green screen optional $72 for 12 photos or $10 per photo if less than 12.



Optional Add-ons for All Parties
Face Painting: for up to 17 guests (plus birthday child) $100 for in house or $110 for Jaws and Claws (additional guests are $5 each)
Goody Bags: $7 each, includes 5 items (may include, magnifying glass, compass, temporary tattoos, pencils, edible bugs, or gummy candy)
Extra 30 minutes of party time $50
Green Screen Photos: For Party Animals or Swinging Safari you may add green screen photos for $5/photo(minimum of 17 plus additional $50 for extra 1/2 hour to do Green Screen. Any additional pictures are $5)
Linens and table settings: $30 for up to 18 settings. Additional settings are $1.50.
Please Inquire about Special Requests for Party themes. Possible themes include Fear Factor, Animal Superheros, Kratt Brothers, Sleepover options, and more!
Ledos pizza offers Eco Adventures customers some special deals:
Get a large cheese pizza for $14.00 or a large one topping for $14.50. All other menu items are regular priced. Ledos also provides coupons for the birthday child to get a free small pizza.