Public Programs & Special Events
Open Plays, Jungle Expresses, Feeding Frenzies and more!
Responsible Pet Keeping Open House - Free Event!
Eco Adventures after-school child care participants and junior assistant volunteers will present a responsible pet-keeping open house at Eco Adventures in Millersville from November 20-21 and December 18-19, from 4:30pm-6:00pm. The event will feature many of the rescued and displaced animals Eco Adventures houses at its facility for display. Attendees will learn about their rescue stories and get the opportunity to interact with them.
Through the years, Eco Adventures has gotten numerous calls from pet owners needing to rehome their pets as well as from concerned citizens with rescued animals they don't know what to do with. In response, the Eco Adventures staff is proud to bring a responsible pet-keeping initiative to the community for the first time and involve their own after-school children and volunteers to take charge! The open house will help educate the public on what makes a good pet (and what doesn't) as well as what it takes to keep animals healthy and happy during their lifespan. Education is key to helping get the word about committing to a pet for life. That's right! In some cases, with turtles and parrots, they will need to be left in their owner's will! Join EcoAdventures for a fun, informative, and interactive night with kids and animals.
The event will be open-house style and free to the public.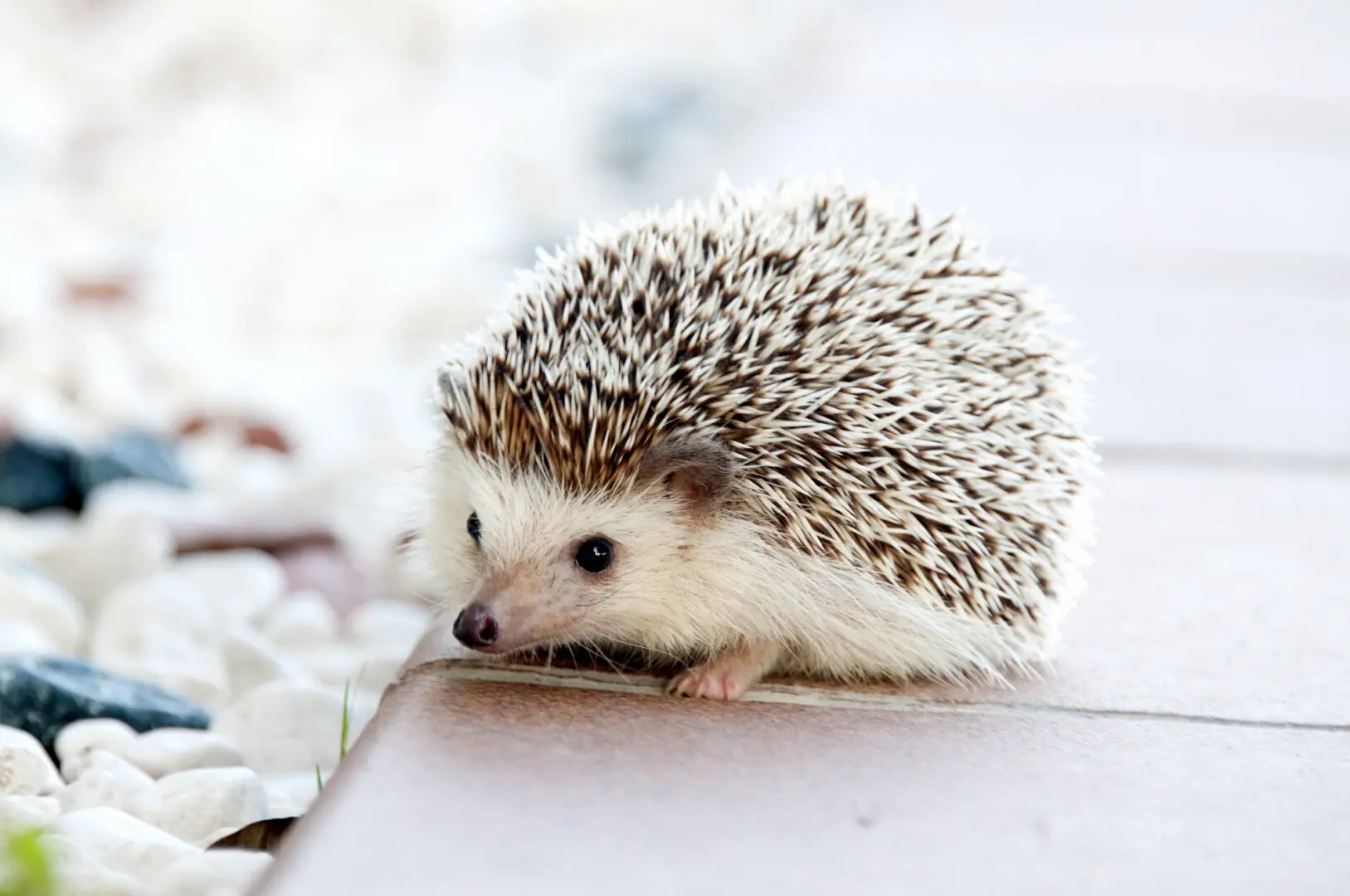 December 31st
11-1pm and 2-4pm
$20 per participating person (adults & children over 2) - pre-registration is required as space is limited
Five, four, three, two...the countdown is on for the New Year! Bring the whole family and join Eco Adventures for an unforgettable afternoon of fun and games. Lots of little ones can't stay up until midnight (we can't even stay up until midnight), so Eco Adventures is speeding up the clock so that the whole family can celebrate New Years at Noon! Watch the ball drop into our crocodile pond in grand style. We will have door prizes, giveaways, and plenty of games, crafts, animal interactions, feeding demonstrations, face painting, snacks, and party favors! Eco Adventures is your destination for family fun!
*Face painting, green screen, and snacks available for a small fee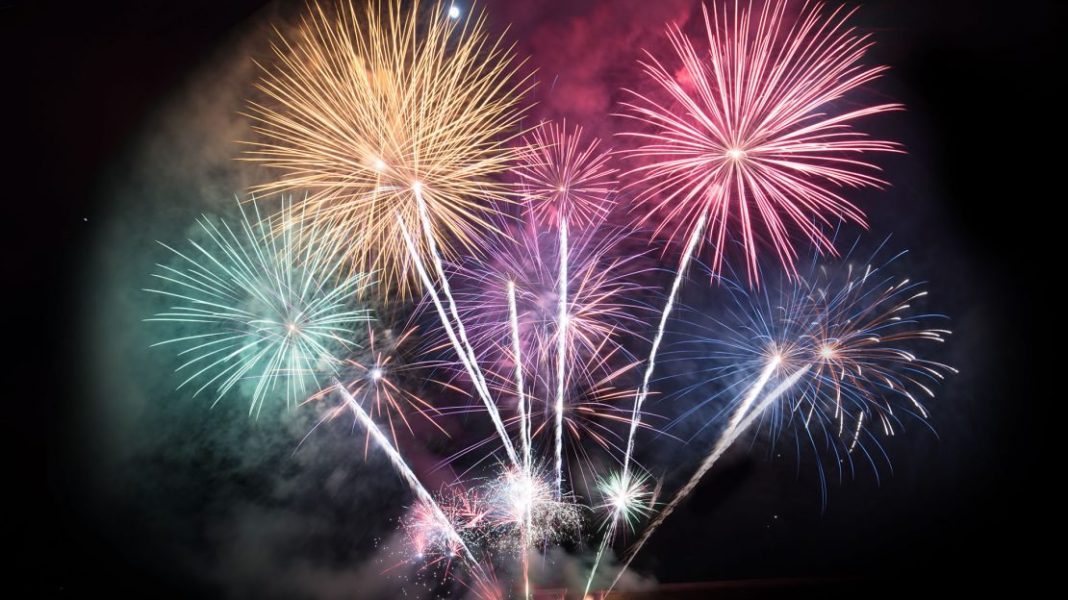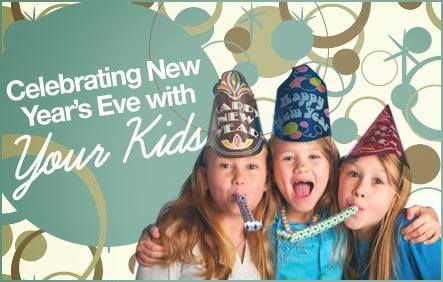 Gigantor's 21st Birthday Bash
March 14th 2-3:30pm
Are you ready for some Big time Birthday fun? I mean really BIG....like a BEHEMOTH sized Birthday Bash!!! I'm talking about 25 feet of super sized snake Birthday fun. That's right, it's Gigantor's Birthday Bash, and it's taking parties to a whole new level. If you're not already friends with Gigantor, our 25 foot long, 200 pound, prodigious python, you need to be! What better way to get acquainted than signing up to be a part of the big girl's special day! Super sized celebrations like this only come around ever so often, so you do not want to miss out on this one!!! Space is limited, so sign up today!
$22/adult  $15/child 3 and up (includes $2 active fee)
**Facepainting is free! Greenscreen is $10 per photo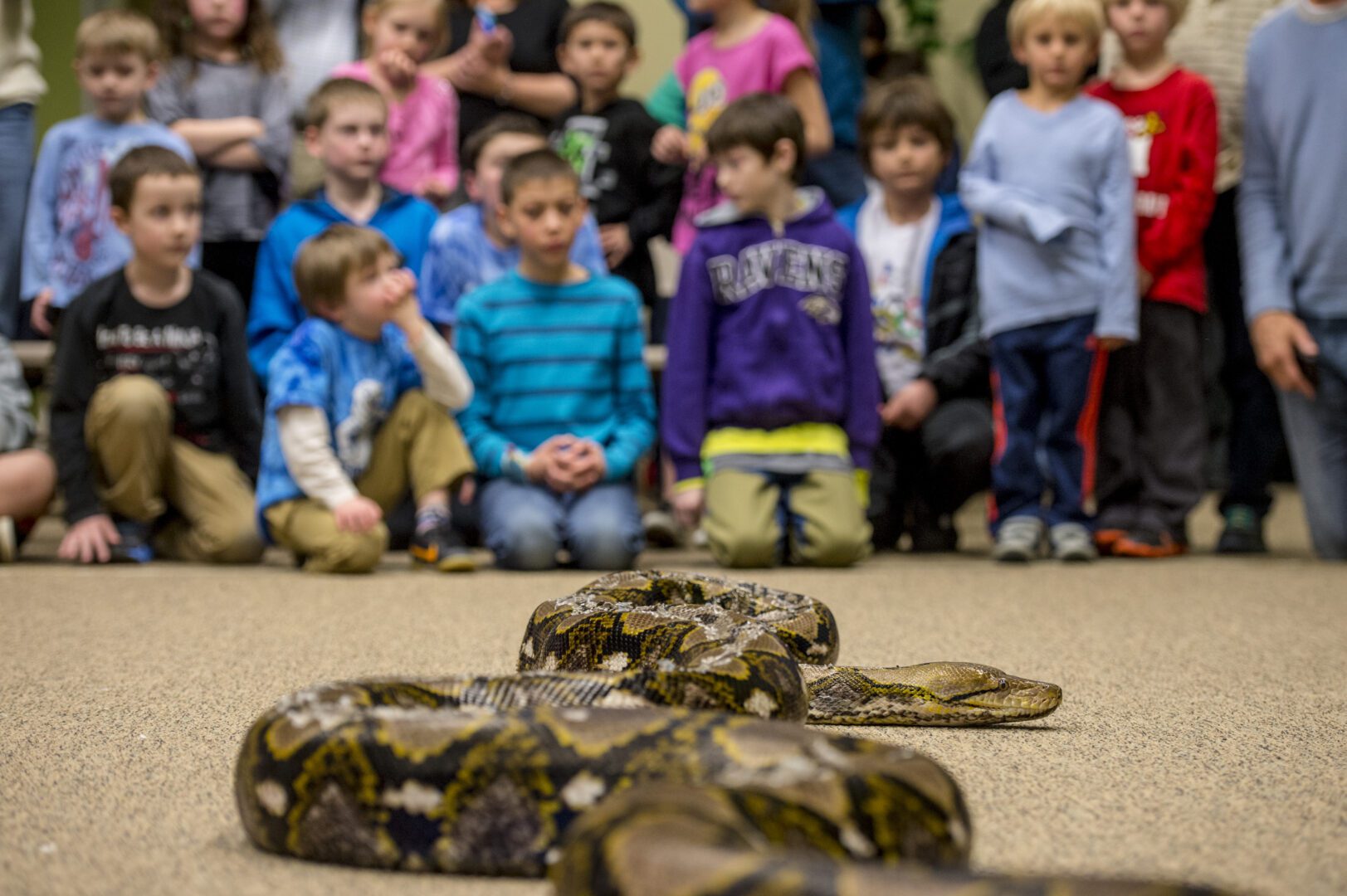 SAVE THE DATE - April 25th
Come on in and celebrate Mother Earth at ECO ADVENTURES! Festival and performances are free outside. Certain vendors have fees for item/food sales. Entry into Eco Adventures to see animal shows and interactions are $8/person. More Details coming soon!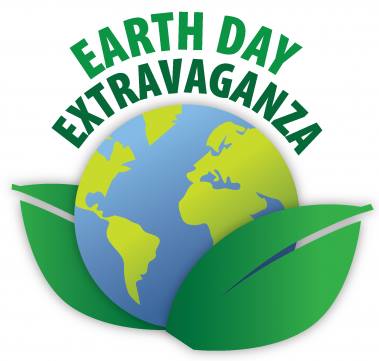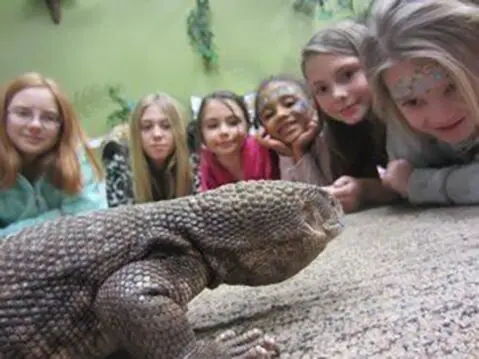 Join us for a live animal presentation for the whole family! Visitors will meet, touch, and learn about some of Eco Adventures most loved animal ambassadors.  Then spend the last 15 minutes admiring our animal and themed exhibits or take a Green Screen picture with your favorite animal!
$12 per person (adults & children)
December 7th 1:30-2:30pm
December 26th, 27th & 30th 10:30-11:30am
NEW and IMPROVED Open Plays!
Come monkey around, PLAY, LEARN, and INTERACT!  Now offering a new addition to our Open Plays: each week we will have different 30 mins classes that may include, but not limited to: art, music, discovery/science, and STEaM!  Then burn off energy with our Indoor moon bounce, animal interactions, dress up corner, arts and crafts, discovery tables, and fossil dig (weather permitting).
$12 per child, adults are free (recommended for pre-school to elementary aged children)
* Subject to cancellations/changes due to min participants. Please RSVP.
*Check back for closings - open plays will not be held during field trips or days when AACP Schools are canceled due to weather.
November 26th 10:30-noon
December 4th, 6th, 11th, 18th 10:30-noon 
Do you miss the swimming pool?? Well here at Eco Adventures, some of our animals get their own private pools--year-round!! Come meet some of nature's slimiest and most slippery creatures, from crabs to salamanders, gators, frogs and more! Then make a SPLASH of your own with a water-inspired craft!
Imagine you're living in the desert--it's sunny, dry, and HOT!! It's no easy job to survive in the desert, but some of our animal know how to do just that. Meet creatures that have come up with crazy ideas to escape that hot sun, from digging burrows to finding the tiniest bits of shade and even going without WATER. Then we'll head over to our Underwater Discovery Room (what a relief!) and make a desert survival craft to take home.
You wouldn't believe some of the things Mother Nature has thought up... but you'll see them up close and personal when you meet some of her greatest misfits! From snakes that look like pigs, to "scorpions" that shoot vinegar out of their tails, and much more, come learn why sometimes the strangest animals aren't so strange at all. In fact, they probably think we're the weird ones!!
Eco Adventures is home to a lot of baby animals, and they all need special care. Can you help us show some love to Eco's youngest animal ambassadors?? Cuddle an armadillo, pet a hedgehog, hug a snake, or feed a kinkajou--who knows what could happen when our baby animals come out to play??
Ahoy, matey!! Do you have what it takes to be a PIRATE?? Brush up on your sailing skills and say hello to some of our favorite swash-buckling critters. Pirates must be ready to face any challenge--are YOU brave enough to wrangle a sea serpent, talk to a parrot, wrestle a fierce dragon, and more? You better hope so--or else you'll have to walk the plank! Come in your best garb and get ready to have a blast--ARRRR!!
Some animals are so cool they just seem MAGICAL--well at least they do in our favorite fairy tales!! Eco Adventures is super excited introduce you to some of your favorite animal sidekicks, from Rapunzel's helper, to Captain Hook's greatest fear, and even some of Harry Potter's animal friends! Don't miss out on the chance to say hi to some of your all-time favorite characters!!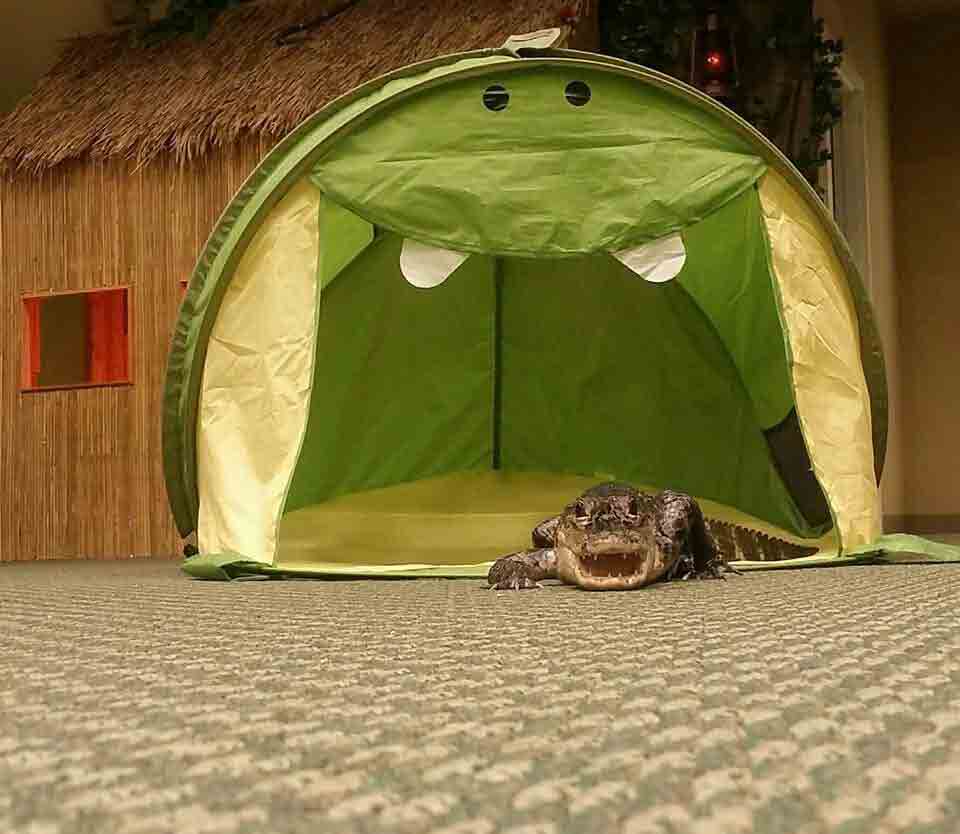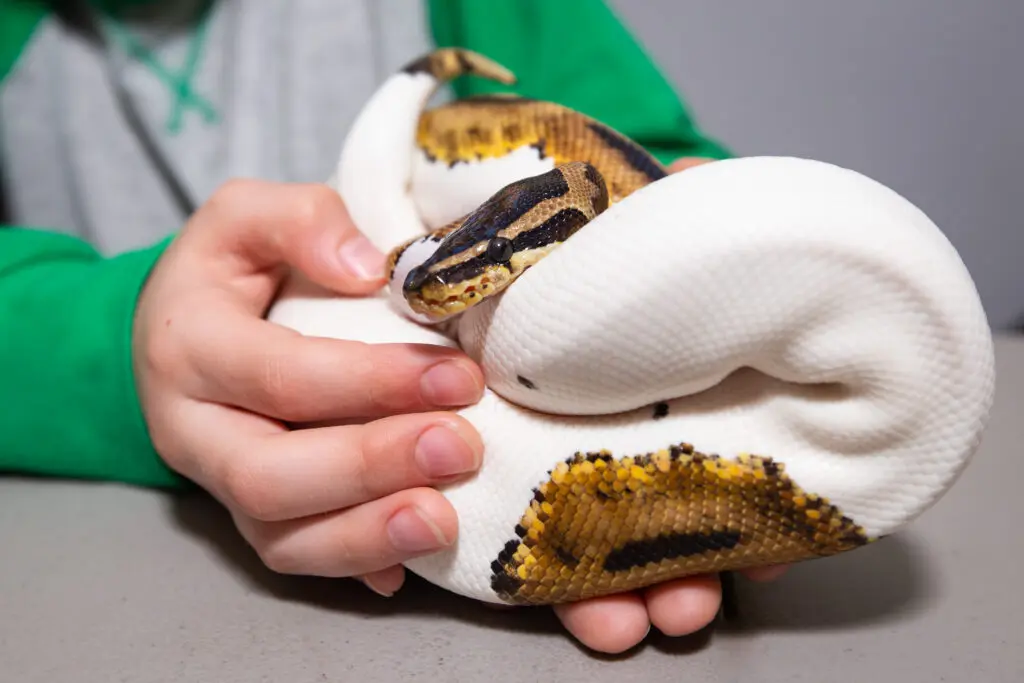 NEW Escape Room: Escape Alive?!
Your plane has gone down in the depths of the Amazon rainforest. You are over a thousand miles from civilization. Other than the supplies in your backpack, you are without food and water. It is hot, humid and dangerous animals are lurking in every corner. Other explorers have gone before you in this mystic rainforest but only ONE has ever escaped ALIVE. He told of a gigantic snake that swallowed his fellow adventurers alive. This Gigantic snake can swim, climb and camouflage and still roams the very jungle you find yourself in. Furthermore, you are surrounded by venomous spiders, croc infested waters, poison dart frogs AND an exploding VOLCANO! Using only the items in your backpack and clues left by past explorers, can you escape the jungle before the volcano erupts?...or the snake finds you!!?? Find the walkie talkie to signal for help...or will you get out ALIVE???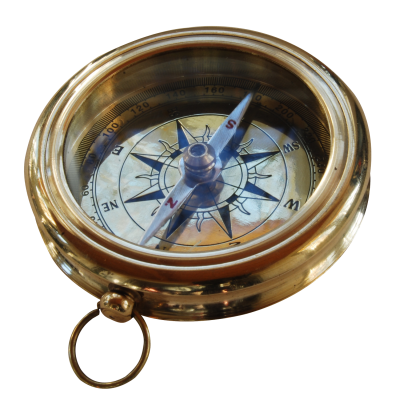 Testimonials
"We loved the new and improved morning program with you all today! We attended the 10:30-12 locomotion/open play and loved the new structured approach paired with a short bit of open play. It was great for my son and his friend, both 3.5. We hope to attend more on Wednesday mornings as neither is in school that day. Thanks again for a unique and different way to play! " -Jessi C.